Thank you for joining us
The 2023 Access Living Gala was a wonderful celebration of the disability community and we are happy you were there to celebrate with us. Through your commitment to disability inclusion and justice, Access Living continues to advance towards a more equitable world for all. Thank you to our sponsors, host committee, donors, and gala chair for their support of our mission.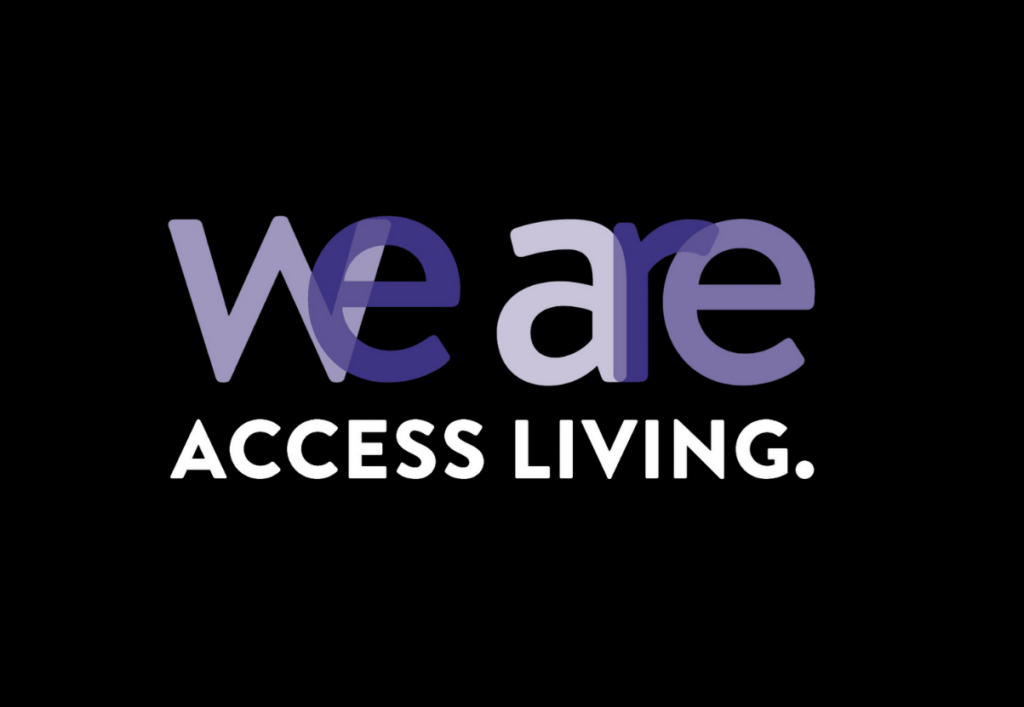 Event Highlights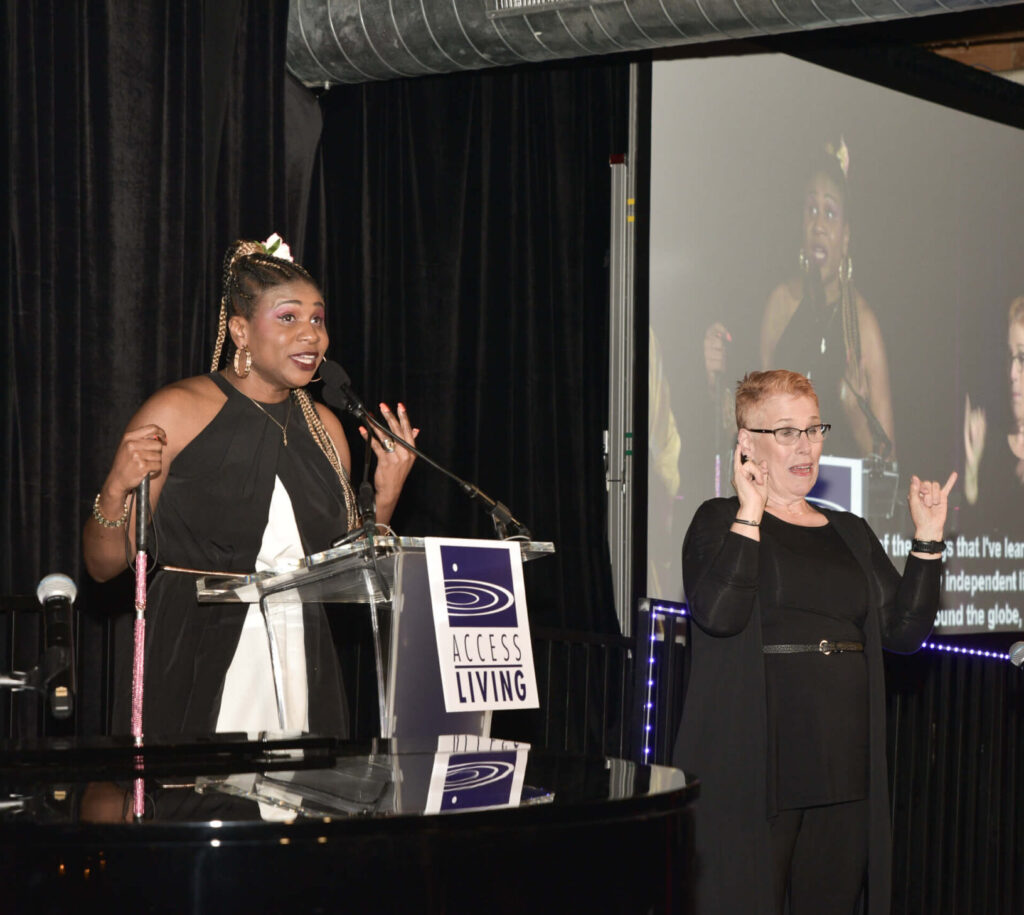 The 2023 Lead On Award: Lachi
This year, Access Living's signature Lead On award went to multi-award-winning artist, GRAMMY Awards Board DEI Ambassador and Founder and President of RAMPD.org, Lachi.
Born legally blind, Lachi has dedicated her platform and craft to amplifying disability culture, promoting inclusion and advocating for accessibility in the music industry.
At this year's gala, Lachi honored us with not only a live performance, but gave us an exclusive first look at her newest music video before it drops. As of this writing it has yet to air, but when it does we will be sure to link to it!**
We were proud to present Lachi with an additional gift: a portrait of herself painted by Access Living's artist-in-residence, Genevieve Ramos. Genevieve's portrait of Lachi features tactile elements designed specifically for a low vision or blind recipient.
Thank you, Lachi, for the gift of your music and all you have done to advance disability inclusion. We can't wait to see what you do next.
---
Lachi's music video for her new song honoring Judy Heumann dropped on July 25, 2023. Check out the Lift Me Up music video here.
The Access Living Lifetime Achievement Award: Judy Heumann
For the first time ever, Access Living presented an Access Living Lifetime Achievement Award to the late Judy Heumann in honor of her life and legacy. This inaugural award was accepted at the 2023 Gala by Judy's husband, Jorge.
Judy became a household name in 2020 with the premier of the Oscar-nominated documentary Crip Camp, a film that highlights her lifelong work pushing for disability rights in every aspect of modern society. Access Living had the privilege of knowing Judy, through working with her and in learning from her, for the past four decades.
The Judy Heumann International Disability Institute
At the 2023 Gala, Access Living announced the Judy Heumann International Disability Institute, through which we will remember Judy and honor her legacy as we build a more inclusive world for disabled people.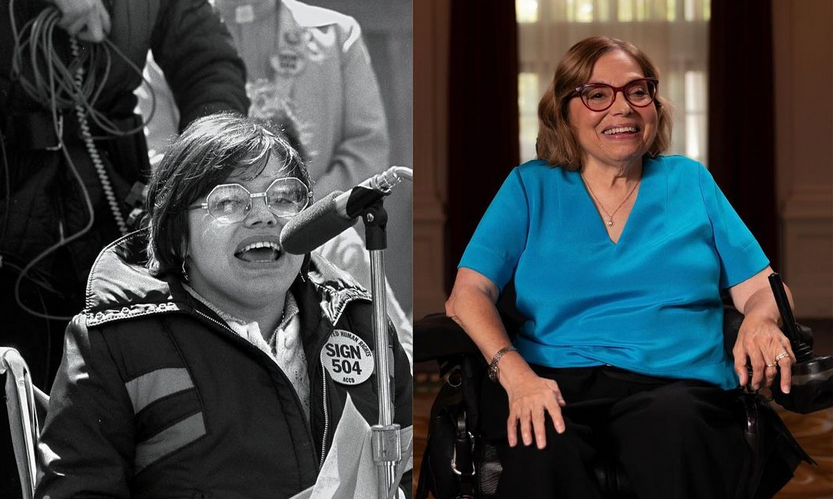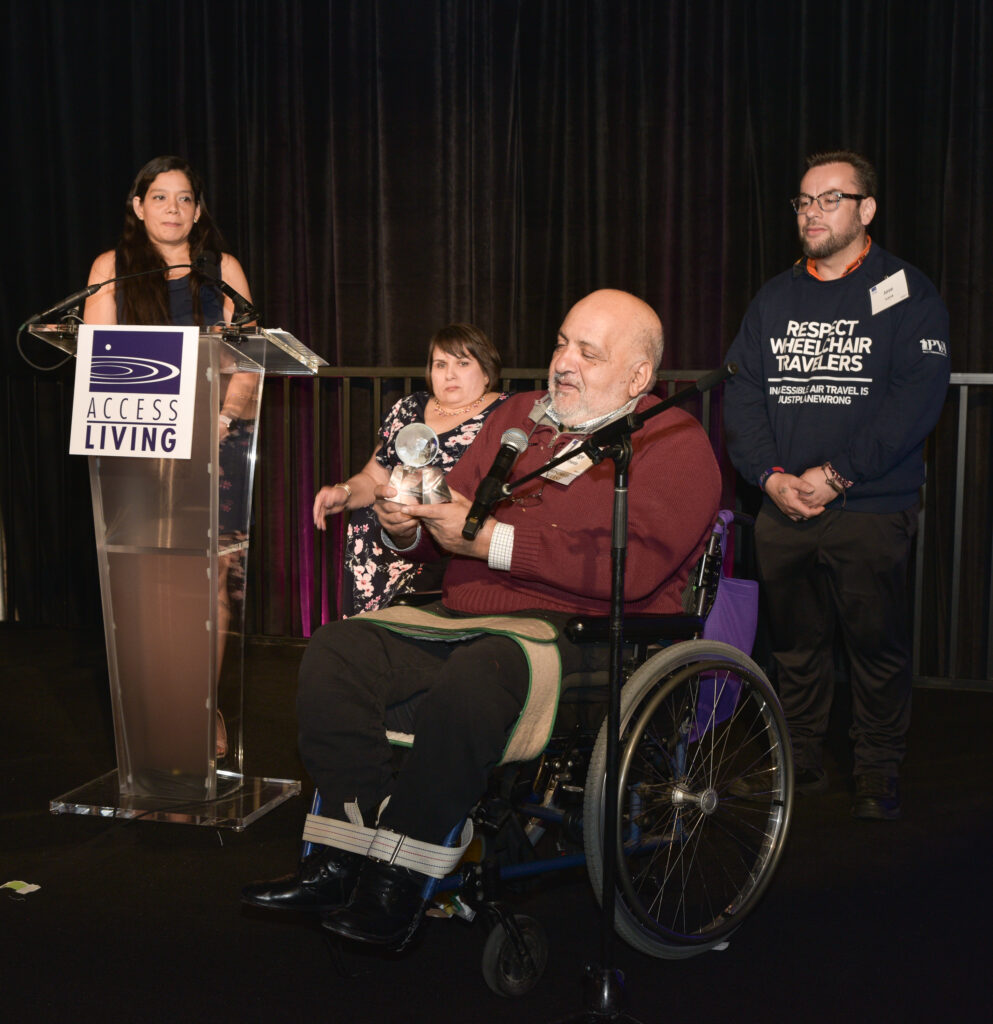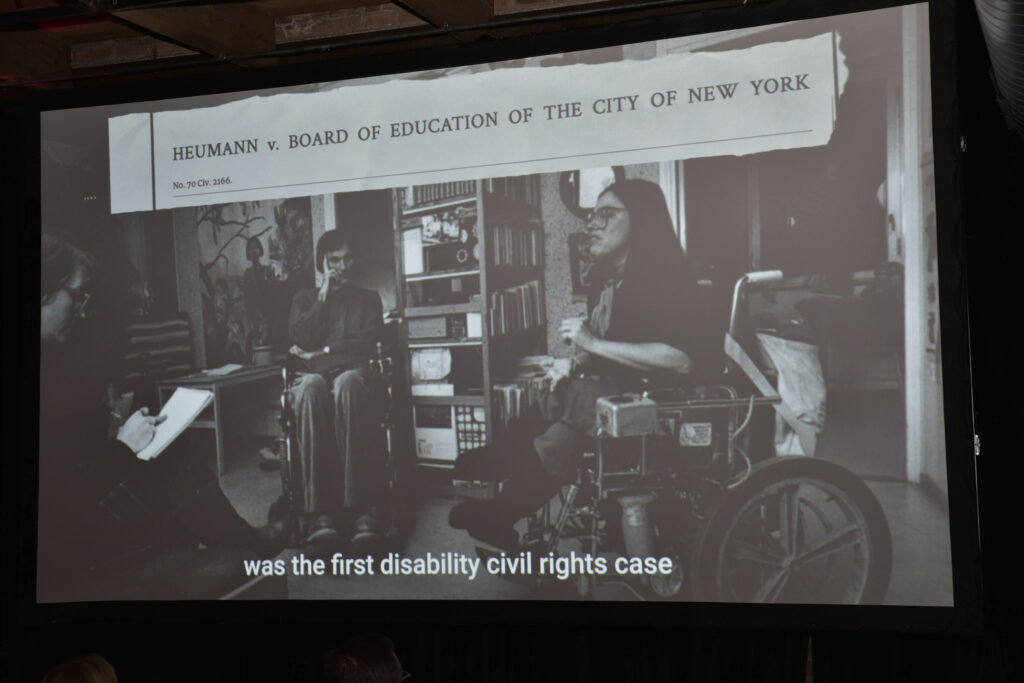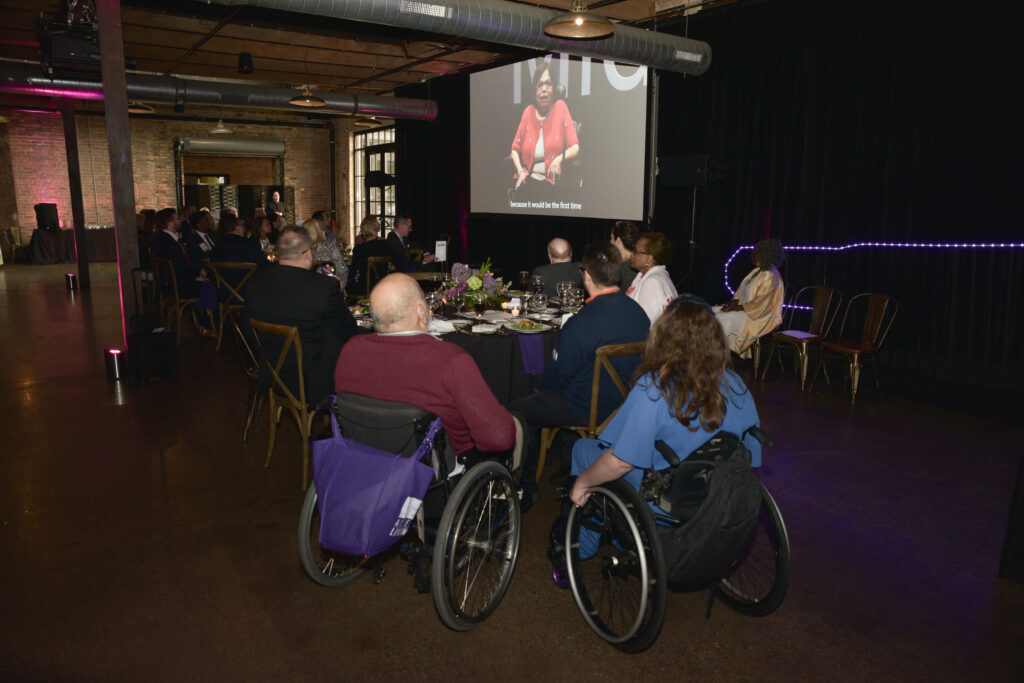 ---
The 2023 Host Committee Chair

Drew Beres is a co-founder of CROKE FAIRCHILD DUARTE & BERES and serves as the Managing Partner. A corporate attorney, Drew is a longtime, avid supporter of Access Living. He has successfully guided investment funds, financial institutions, government agencies, highly regulated companies, family offices, emerging and growth companies, and Fortune 100 companies through some of their most challenging issues and compelling opportunities. Prior to co-founding the Firm, Drew was a corporate attorney at Kirkland & Ellis LLP. Read Drew's full bio.
Thank you to our 2023 Sponsors
Leadership
Drew L. Beres and Mia Buntic
McDonald's Corporation
Host Committee
Jennifer and Alex Brown
Clayco, Inc.
Croke Fairchild Duarte & Beres LLC
Carol and Peter Goldman
HUB International
Hughes Socol Piers Resnick & Dym, Ltd
RUSH University Medical Center
John Schmidt and Janet Gilboy
Walsh-McKillip Family