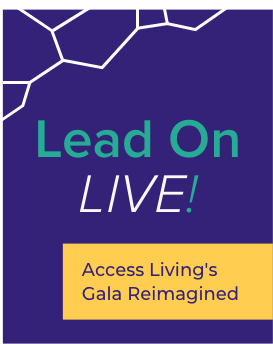 The 2020 Lead On! Gala has moved to November 18, 2020 and will be a virtual experience.
Please join us! Together, let's show our resilience through this crisis and honor the legacy of Marca Bristo and our 40th Anniversary. ­We could not do what we do without the generous support of our caring community.
---
Celebrating 40 years of Access Living and honoring the life and legacy of Marca Bristo
Marca Bristo June 23, 1953 – September 8, 2019
This extraordinary event will celebrate the decades of positive impact Access Living has made in the lives of thousands of people with disabilities, and pay tribute to the life and legacy of our founding CEO Marca Bristo, while also looking towards an exciting future with the formal introduction of Access Living's new CEO, Karen Tamley.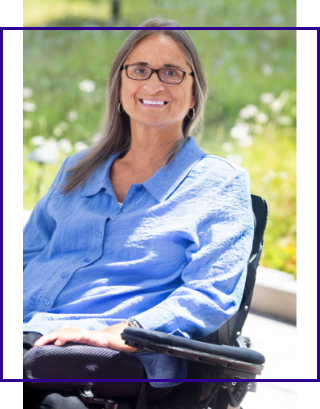 ---
Barbara Khalouf
Director of Development
---
Corporate Chair
Michael O'Grady
Chairman, President and CEO
Northern Trust Corporation
Join Northern Trust in saluting the work of Access Living during these past 40 years and for the next 40.
Tribute Committee Chairs
John & Judy McCarter
John and Judy McCarter invite you to join them by serving on the Access Living Tribute Committee for Access Living's 2020 Lead On! Gala honoring the life and legacy of founding CEO, Marca Bristo. Please complete the Tribute Committee Form or contact Development Director Barbara Khalouf.
---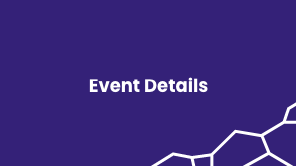 Event Details
WEDNESDAY, NOVEMBER 18, 2020
Lead On LIVE is a free virtual event open to all. Watch as supporters from around the world celebrate Access Living's 40 years of impact and learn about how we're preparing for the work ahead. Join us on November 18:
6:30 p.m. Lobby opens
7:00 p.m. Program begins
7:50 p.m. Program concludes with celebratory toast
7:50 p.m. Gala after-party on Zoom
---
Thank You to Our Sponsors!
Marca Bristo Lead On! Tribute Committee