Access Living is a leading force in the disability community
We challenge stereotypes, protect civil rights, and champion social reforms. We are located in Chicago and have a long history of doing what it takes to make sure people with disabilities can live the lives they choose.
Our diverse staff and board are made up of mostly people who have disabilities because we believe that people with disabilities are their own best advocates. We champion the mantra "nothing about us without us" and use it as a guiding principle in our work each and every day. Learn more about our staff, our board, our members, and our services.
Access Living is the Center for Independent Living (CIL) that serves the City of Chicago
That means we are a local, disability consumer‑controlled, cross‑disability, nonresidential, private nonprofit. As a CIL, we believe in dignity, community integration, civil rights, and equal access for all people with disabilities.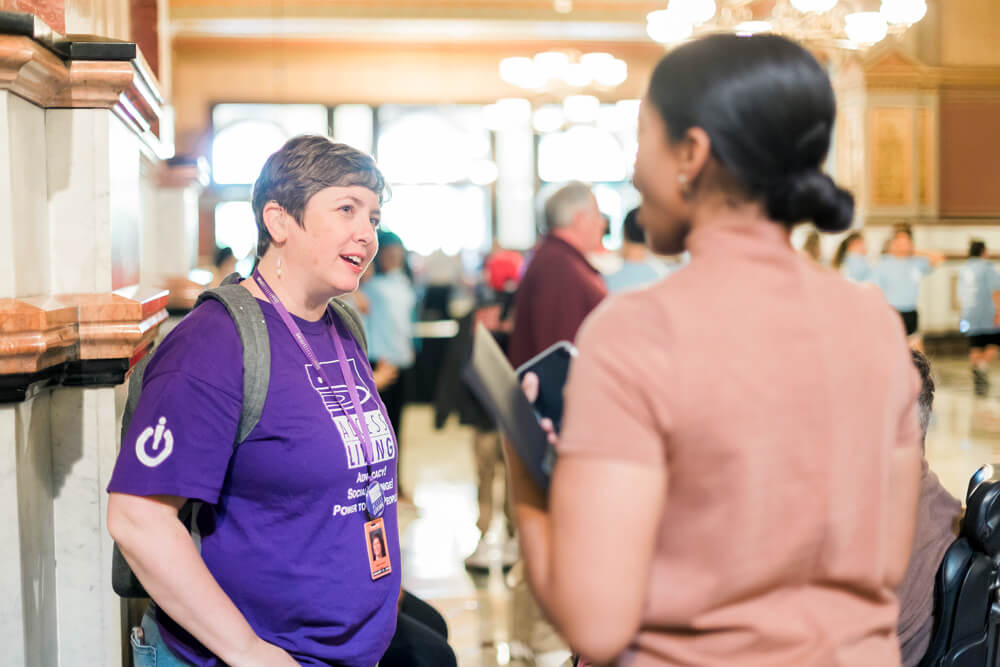 We provide five core services along with many others
Our five core services include:
Advocacy
Independent Living skills
Transition support
Peer support
Information and referral
There are over 400 CILs in the United States that offer services and advocacy for people with disabilities, just like we do. Check out the full CIL network to find one in your neighborhood.
Our Vision
We envision a world free from barriers and discrimination – where disability is a respected and natural part of the human experience and people with disabilities are included and valued.
Our Mission
We ignite disability power and pride, provide critical services, and break down systemic barriers to create a stronger, more inclusive society.