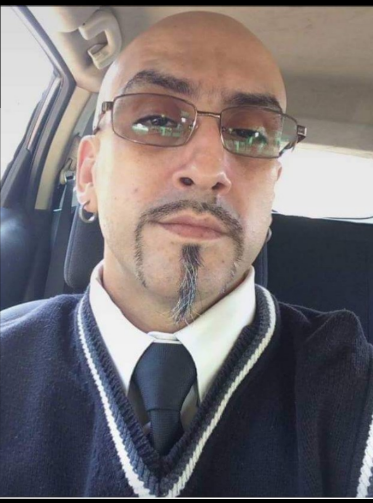 Eric Vazquez (he/him) Is a 49 yr. old Hispanic male and father of 3 adult children. He was a victim of gun violence, which left him paralyzed at the age of 19.
Since then, he completed college and worked at Loyola Medical Center for 10 years as a medical billing and coding specialist. He has also volunteered in the Little Village, Pilsen, Back of the Yards and Cicero neighborhoods by mentoring and giving lectures on gun violence, access to services and helping facilitate the process of becoming independent as a disabled person.
He has also been an advocate and a voice for the disabled and minority community in the city of Chicago, and is now a peer facilitator for the Access Living Survivors of Gun Violence Project.