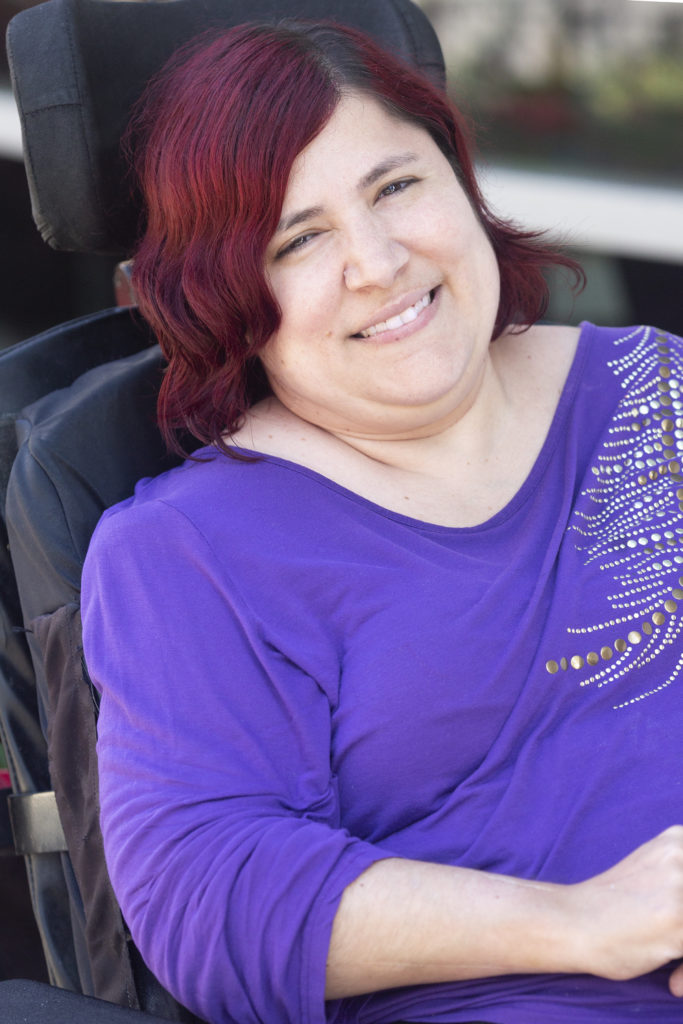 Michelle has worked for Access Living as the Latinx Community Organizer since 2009. As a Community Organizer, Michelle is responsible for increasing the number of Latinx leaders with disabilities and raising awareness in the Latinx community around disability issues, including immigration and healthcare.
Michelle coordinates Cambiando Vidas (CV), Access Living's Latinx advocacy group, whose mission is to create social change within the Latinx Community. Through CV, Michelle plans educational forums to teach the Latinx community about disability rights and services, and develops and maintains a voice at the city, state, and federal levels about policies that would impact the Latnix and immigrant disability communities.
Michelle has collaborated with many others working in the Latinx community and has helped expand their knowledge about disability-related issues.