Mary Lee Ahern
DJMC & YIELD Coordinator
Workshops to engage and empower students with disabilities
YIELD the Power Workshops teach students with disabilities self-advocacy and leadership skills. By learning about disability culture and the disability rights movement, YIELD students become empowered members of the disability community.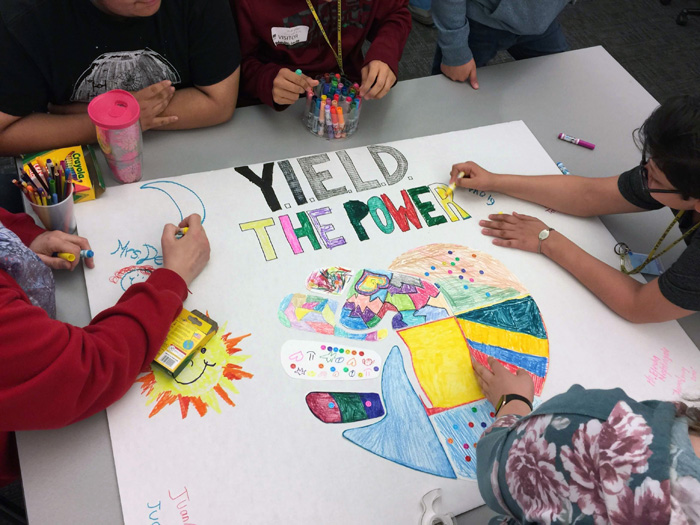 Program Criteria
YIELD must be offered through a public, private, or charter school
The classroom must be comprised entirely of students with disabilities
Participating students must fill out the YIELD enrollment packet prior to the first workshop (packets can be emailed to teachers in advance).
Students must be at least 14 years old
YIELD Workshop Basics
Workshops are two hours long and are scheduled by teachers and Access Living staff
Workshops take place once a week for four consecutive weeks (Note: if a class requires a shorter workshop or has specific needs, the program can be customized for the teacher and students.)
Workshop Sessions
Session 1: A YIELD Coordinator comes to the school to get to know the students, evaluate how best to help them learn, and determine how to tailor the program to meet students' needs.
Sessions 2 to 4: Students learn about autonomy and choice, the disability rights movement, disability leadership, accommodations, disability language, and more.
Additional topics and lesson plans can be added as needed.
How do I get YIELD at my school?
If you are an educator, student, parent, or guardian interested in having a YIELD Workshop in your school, please contact our Youth Team or fill out the form below.
Youth Programming Interest Form