Tim Pagani
Independent Living Skills Trainer
Stepping Stones is a program for nursing home residents who want to develop independent living skills
Stepping Stones participants:
Meet and interact with other nursing facility residents.
Learn about community resources and about living independently in their own home.
Earn a small stipend for completion of the Stepping Stones program.
To learn about how to join a future Stepping Stones group, contact Tim Pagani at tpagani@accessliving.org or (312) 640-2110.
Stepping Stones Session Curriculum
Stepping Stones meets once a week for six weeks. Each session is two hours long. Topics covered include: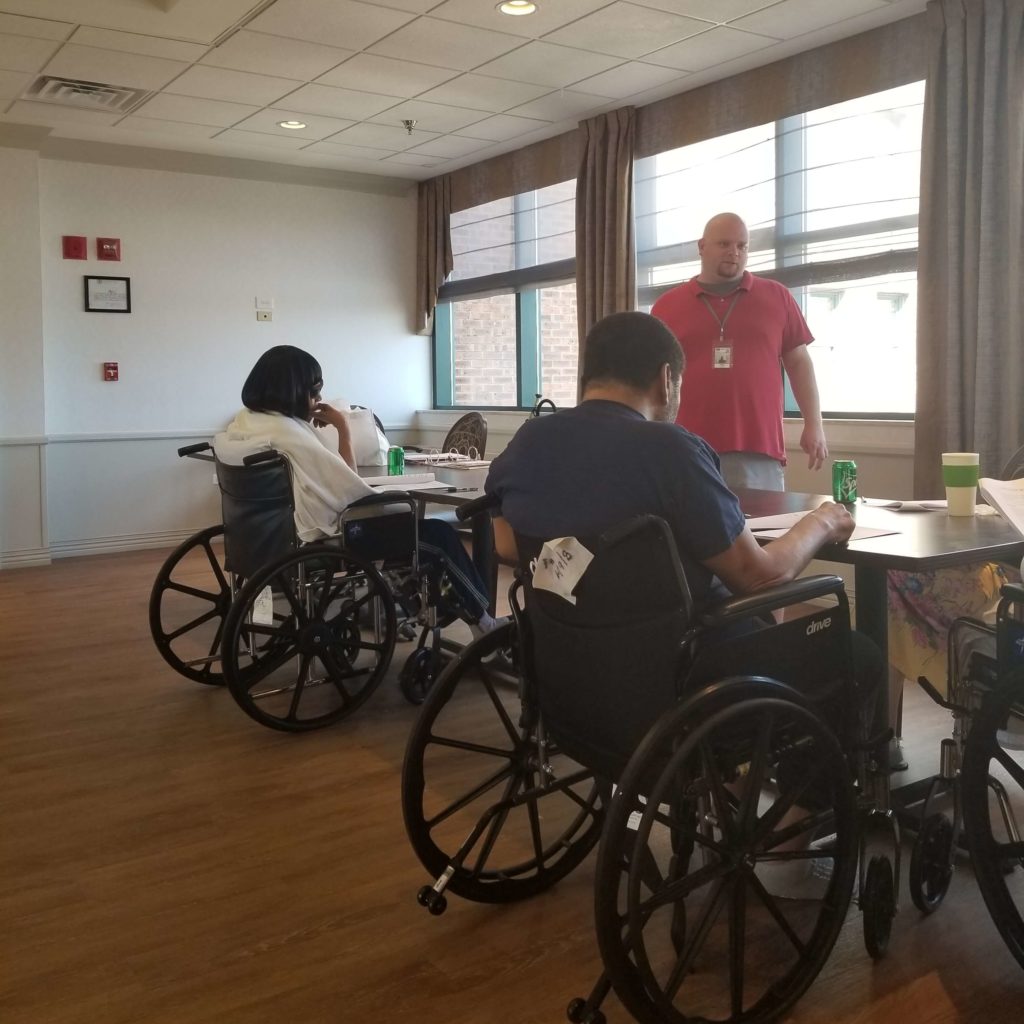 Week 1: Independent living and disability rights
Week 2: Social support – communication
Week 3: Introduction to technology
Week 4: Housing & healthcare
Week 5: Income, transportation, & money management
Week 6: Healthy living